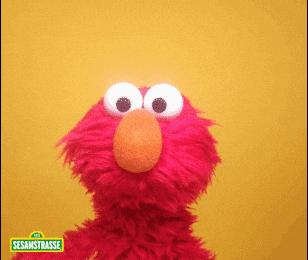 30 second read:
It's business as usual for virtual council meetings from next week, no longer a project
I hope that some of the new ways of working will stay with the teams
People have been brave, kind and generous in a difficult situation
There is a big unanswered question about participation which is beyond the scope of this work
Next up: a discovery on the needs for community-style meetings/consultations
3 minute read:
Virtual Council Meetings move into "business as usual" from next week. We will cease to work as a project team, but I am hopeful that some of the working practices we've introduced will continue to shape the work of the new cross-functional team* delivering a full timetable of council meetings. Together we:
Collectively agreed priorities and visualised work towards these in a Trello board (other tools are available)
Used Google Chat to work in the open and asynchronously
Regularly reviewed our progress and how we were working together
Started from user needs, not user preferences
Changed and iterated based on feedback from users
Delivered a minimal viable product (MVP) and introduced small improvements frequently
Our achievements
In a nutshell, we have delivered:
Over 30 meetings online since the middle of April
29 of those have been live streams
GoogleMeet tech checks and orientations to almost 100 councillors, officers, invited speakers and residents
A new team of live streamers
A new process for organising and delivering meetings based on shared documentation and combined expertise across three teams
Knowledge sharing with other councils: Adur and Worthing, and Kingston and Sutton in particular.
A few thank yous
My colleagues from governance and scrutiny have adapted to an entirely new way of working, using new tools, implementing new regulations with new people. This was not for the faint-hearted; their courage and "have a go" attitude got us through many of those early meetings. They helped to install confidence in committee/commission chairs, supported external participants to join meetings, answered copious questions and drafted a heck of a lot of new protocol. There were days when it felt overwhelming but they didn't give up and always got the job done.
My peers in ICT have been consistently patient, enthusiastic and generous with their time. We now have a team of live streamers broadcasting approximately 4 meetings a week, This includes tech checks with officers, councillors and external speakers and troubleshooting during meetings. This is against the backdrop of supporting 4,000 council employees to work from home in a pandemic. They are so good at it now, we're getting requests from other departments!
Senior leaders trusted the team. What does this mean – they listened when we needed to escalate, built on our recommendations and feedback, trusted our evidence and decision making. They protected us from small-p politics and let us get on with experimenting and delivering.
Beyond our scope
For many, the prospect of delivering council meetings virtually sparked ambition for increased participation. Early indications show that more people are watching the live stream than would have attended a meeting in the town hall prior to COVID-19. Whether this trend will continue is something we need to assess over the coming weeks.
The question of participation in local democracy is vast and fascinating. Lifting and shifting a face-to-face process online isn't the answer**, albeit a catalyst for a lively conversation. We've replicated a process*** that is over 40 years old – something that wasn't designed for internet-era culture, unresponsive to short feedback loops, out of step with people's expectation of service provision and a 24 hour news cycle. How might we introduce changes? Would this require primary legislation? Questions well beyond the scope of our project, but the shift to online pulls it into sharp focus. 
In my dream world, this would make for a fantastic collaboration between service designers, user researchers and policy makers.
What next?
We are planning a discovery to understand what the needs are for more community-style meetings and consultations. We will review our current tech stack against these needs to see if we need to make any changes. 
We are also looking into how we can support the continuation of councillor surgeries: 1-2-1 meetings between councillors and residents. You can help us by filling out this quick survey. You don't need to be a Hackney resident or provide any personal information.
*That's governance, scrutiny and ICT colleagues
**We've introduced time boxed meetings, shorter more focused agendas, and adjournments all at the discretion of the Chair
**Set out in primary and secondary legislation