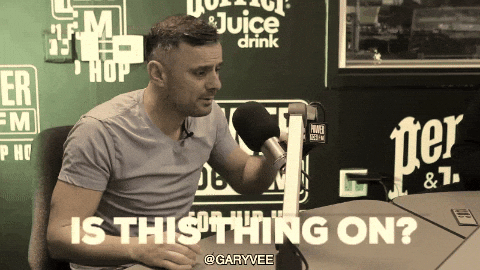 Testing, testing, testing…
We've been doing lots of live stream testing. So where are we:
We're (also) comfortable* with our choice of software (we're using the free version of Stage 10 to provide the live feed to the YouTube channel)
We're getting better at managing the stream health and have significantly reduced the number of warning messages by making small tweaks to the set up and execution
A smooth start to live stream is hard to achieve – it's a bit lumpy at the moment
Officers and Councillors are getting used to the idea of being live streamed, even though this a bit daunting
Camera and microphone etiquette has improved considerably since our first round of meetings
We live streamed the joint meeting of the scrutiny panel and Living in Hackney commission on Wednesday evening. Concurrent views peaked at 19 and there was an average viewing time of 25 minutes. We will be tracking engagement over the next few weeks to see what we can learn about user behaviour.
Our biggest challenge is how to make the live stream sustainable. There are 16 statutory meetings scheduled in June and this will require a considerable amount of support from ICT. We're standing up a small team of live streamers who will work on a rota to provide tech support to the meetings. We'll be monitoring this carefully.
The schedule of committee meetings continues apace. Councillors and officers are finding their feet with the new protocols and the extra things they need to do to ensure meetings run smoothly. It's not perfect yet, we're still stumbling over a few things. Sometimes, this is about practice, but it could be that some of our assumptions weren't quite right and we might need to make some changes. That's OK, we're starting to deliver at scale now which is a whole new learning curve. 
I continue to be impressed and grateful for my colleagues in governance and scrutiny. They meet challenges with patience and good humour. They are learning new things while concurrently supporting Councillors to do the same. Not many of us could pull that off.
Next week, we'll be de-briefing (retro in agile speak) the team for the licensing sub committee to help improve the overall delivery of committee and commission meetings. We're stepping up our preparation for the meetings in June and a period of "beta testing" designed to shift this work into something that looks and feels like business as usual.
*Upload speeds are still a consideration