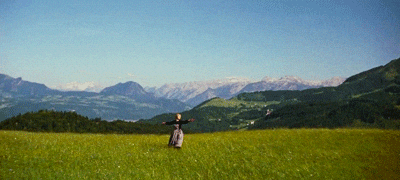 To quote Mother Superior from the Sound of Music "how do you catch a moonbeam in your hand?"
We had a really successful planning sub committee on Wednesday. This is consistently our most efficient and effective virtual statutory meeting. Getting it right – everytime – is so much more than the tech working. It's about collaboration, preparation and focus. 
We need to capture what is contributing to the success of this particular meeting and spread the learning. Hopefully I'll have more to say on this next week.
Live streaming – our consistent frenemy
In other news, we're working out how to concurrently live stream multiple statutory meetings. At the moment the solution looks like utilising a second YouTube channel and another piece of enabling software to push the internal live stream to YouTube. Any other ideas welcome!
YouTube analytics are amazing. You can measure almost anything! I'm like a kid in a sweet shop. The trouble is working out what is valuable to measure and how each measurement contributes towards building an accurate big picture. I'm actively seeking advice on this, so drop any pearls of wisdom into the comments section please.
Reusing hard-won knowledge
I've picked up a side gig over the last couple of weeks. I've been working with the apprenticeship team on their recruitment for our September cohort. Apprenticeships are providing vital employment and training opportunities for young people in our borough and we are anticipating around 1000 applications this year. The team is thinking creatively about how to use GoogleMeet to host recruitment days and assessments. I'm so pleased that I can re-use the knowledge we've gained from the work on virtual council meetings to support them.
Coming up next week:
We've got six meetings next week; two of these are commissions which haven't yet met under the new regulations. We'll be getting our thinking caps on about hybrid meetings (part physical, part virtual) and how these might work as we emerge from lockdown.
Finally, I'm keen we get committee and commission chairs and vice chairs together for a top tips session. I'd like to be able to pull together their shared experience to supplement the procedural guidance we have.