I'm sure none of you have missed the memo that COVID-19 has fundamentally changed the way the world is working for now. As a result of this, lots of difficult decisions have been taken and our project has been no exception.
Due to the COVID-19 pandemic, the Council's priorities have shifted very rapidly over the past few days. We have recognised that rolling out a new, organisation wide, piece of software at this time introduces too much risk to our business continuity planning and so need to pause the great work we've been doing on OneCase for now.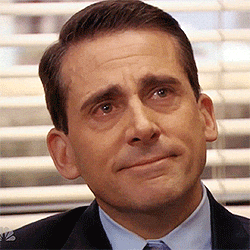 I think it's really important at a time like this to recognise just how great the work we have done so far is. We have collaborated successfully across numerous Council service areas to ensure that we have software that works. Colleagues have performed an INCREDIBLE UAT resulting in 190+ tweaks, queries and changes being raised. This is testament to how much planning and thought has gone into the processes that the Council use and the way we need software to work to make us efficient.
Just because we've had to pause before the final hurdle doesn't mean we haven't run a great race so far. The team look forward to resuming when we know what the new 'normal' looks like.