If I had to use only four words to describe my first week on My Rent Account project, they would be challenges, unknowns, frustration, and… success!
Upon receiving the brief, I had understood the project to be a simple re-platforming exercise and assumed that the team was comfortable with the proposed solution and tools.
Monday began with our first planning meeting. Emma Harley recommended a wonderful ice-breaker exercise; Emily Webber's 'team manual'. This consists of 9 questions that when answered, provide insight into the best way for a team to work together. Once completed, we all had an idea of how we would like to communicate, the hours we worked, and the things we were likely to struggle with. To track our answers, we used Google Jamboard.
Now we were ready to begin PLANNING!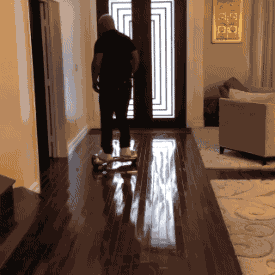 Unfortunately, the actual planning of the work itself wasn't so straightforward. We faced three main challenges:
Some backend support was needed, we only had front end developers dedicated to this project.
No one on the team had worked with the existing platform 'Outsystems' before.
The Hackney pattern library was creating more problems than it was solving
Fuijo Cho, Chairman of Toyota, famously described plans as 'things that change' and I've found that largely to be true. By focusing on the outcome rather than the output we began to see some real success. We switched from the Hackney pattern library to GDS which meant we were able to successfully set up a dev environment. By Friday we had delivered the MVP with working Log-in, view balance, and payment pages.
This wouldn't have been possible without the team's positive attitude and hard work.
Next Week
Building more of the additional features required. I'd also like to ensure Richard and Wayne are getting enough of an opportunity to learn from Luca our lead front end developer from Digi2al.