Housing data in the cloud. It does what it says on the tin.
We've got data, lots of data.
This data lives in an old house which has had many occupants. Each occupant has added data, moved that data around, put it in different rooms, called it different things and used it to prop up the fabric of the building. The old house is weighed down with data, nobody can find what they are looking for and removing data risks a structural collapse.
We are changing this.
That's a bold statement, let me put some context around it. We are taking our first experimental steps to see if we can move a tiny piece of housing data into a cloud platform.
Back in October we did a week long discovery to identify a data candidate for prototype and to think about what success might look like. Thankfully, we're not starting from scratch. Other fine minds have looked at our old, overstuffed house – we've valiantly attempted renovation and even extension. Colleagues from MadeTech have pulled all this learning together and made a set of recommendations, which we are testing in the prototype we are building over the next few weeks.  
Introducing the dream team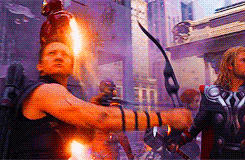 We are working with support from AWS and MadeTech along with our award winning team of Hackney developers. With got expertise from our data and insight team and three technical architects (at my last count). I'm terrified, the team is absolutely buzzing. We're finally staring into the eyes of our nemesis – let the battle commence.
We are working in 5 day sprints. I love the drive of the team. They want to work hard and fast. We've covering new ground everyday. The team are absorbing new ideas, skills and ways of working like a sponge. We don't all see things in the same way, but the team are embracing this too.
This week, we've identified our use case. Right from the outset we want to demonstrate how our work can bring tangible value to the Council services that rely on this data. We've got to keep this grounded in business need and ultimately the needs of Hackney residents. We've also set up our cloud platform in AWS this week. Next up: is deciding what database we need for this prototype. There is A LOT of debate about this in the team. I'm expecting a few fireworks. We've got a spike early next week to try and crack this.