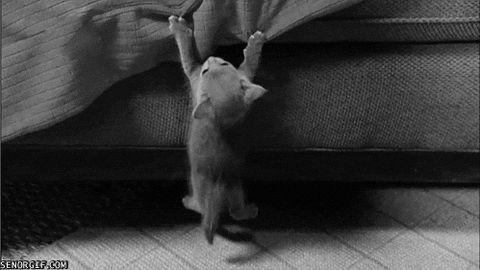 Three things you need to know about Spacebank this week:
The (sprint) end is nigh
We are at that crunchy moment in the sprint where there are lots of things in flight but our done column looks a bit sparse. This makes me nervous* as a delivery manager but I have to practice what I preach and trust the team. There's nothing like a deadline to get the adrenaline pumping and the team are beavering away. 
Recognising what we don't yet know
Knowing enough to take the next step is an agile-ism. In practice it's hard to hold onto this. It's easy to slip back into patterns of thinking that hold us back from delivering value early and often. It takes courage to try something, even something small, because we are conditioned to fear failure. 
We know a lot about our users in Spacebank, this is good. We know enough to re-design our library pages and test this content. We are less sure about two things:
How to effectively target untapped bookers – organisations and individuals who aren't aware that the council has meeting space they can hire at low cost
The best place to put information about meeting rooms in the library – on Hackney's website or on our booking software.
We are going to take a closer look at both these issues in our next sprint. 
Update on people and skills
Following on from my previous weeknote, we've made progress on securing another role. We have a UX designer starting on the project next week. I'm excited to bring together the expertise of our content designer Eleanor and new UX designer Junior. First task: review our prototype designs based on the user research we did in the summer. It remains a challenge to find a front end developer for the team. It feels like a rock and a hard place right now, but as the saying goes, adversity breeds innovation so I'm hanging on in there!
*Healthy nerves