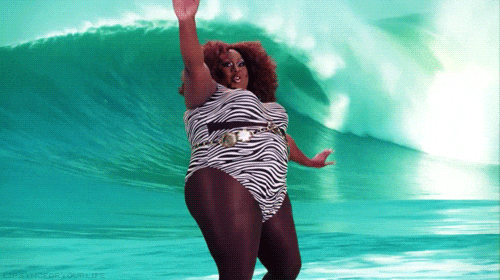 For the ease of not having to again repeat previous messaging about this project, last weeks weeknotes detailing the trial process and who's involved is here: https://blogs.hackney.gov.uk/hackit/future-homeworking-weeknote-4-w-c-31-08-20
The team is still hugely under-staffed but they have worked so brilliantly this week. Anwar, Shazna, Sandeep, Colin have been valiantly keeping the multi-layered complex wheels turning with the systems and logistics and Indran and Nigel have been driving all over London delivering.
The pilot phase will end this week, and we'll start reviewing how it's gone, and how we might need to improve and adpart over the next couple of weeks. We'll be doing this with those we've delivered to, those who are still signed to be delivered to, with the service coordinators of the teams in the pilot, with our partner teams such as Health and Safety and as well within ourselves as a team.

We know we're not getting everything right and there are bits we're missing. We're really having to re-iterate to staff that we're a pilot service and learning how to best do things and develop processes as we go, so we're not going to get everything right the first time. But each thing we don't get right we log and adapt to make it better the next time. 
We've also got extra people coming to work with us next week! We've got another five people starting at different points, so this will help massively in spreading the workloads of all the system and delivery admin, batching and driving that we're juggling at the moment. Also to help with the constant onslaught that is the mailbox. I'm trying my best to cover this and some days it just feels like I'm trying to push back the tide…it just keeps coming!
We've not been able to publish intranet content yet. This is because we're waiting until the review has been done to know what our wide roll out process will be. Please bear with us and it will be with you in a couple of weeks.
Requests:
Responses received back = 656 = 55%
Happy with current equipment = 11%
Some or all of standard offer = 68%
Some = 68%
all = 31%
Non-standard request = 20%
second monitor/dual screens = 66%
chromebook/laptop = 32%
Sandeep made great progress this week in getting our systems and processes in place and working so we can start to accept those who don't have equipment into the pilot. This means we can now close the gap we had and staff can request the equipment we're offering via this project.
For sake of not making these weeknotes more War-y & Peace-y with all the detail, but enabling you to find out how to do it if you, your colleagues or member of your team needs it; you can find it here: https://docs.google.com/document/d/1GSsJoIxUZrC8cB3lJdMmC_CRSxEG1tQ0SHL8qmOI-B0/edit?usp=sharing
The link to the form to request will not be published on the portal, intranet or here in case you're looking for it or anyone asks! We do still need to manage this process so the link is only available by receiving an email from us.
Those who had requested a laptop/Chromebook through the lockdown process will be emailed and invited to apply to the new service.
Deliveries:
Deliveries made: 307 = 47% (this fluctuates daily depending on requests in and deliveries out) 
waiting to be geo-coded = 28 = 5%
on hold = 81 = 12% ( 24 outside london)
waiting to batch and deliver = 36%
We will, fingers crossed, have more delivery capacity from the middle of next week and this will help reduce the wait time between requests and delivery for staff.
One issue we do still need to resolve is the fact we can only deliver within the London boroughs so far. We've been getting requests to deliver chairs etc as far afield as Bristol, the Hampshire coast, Kent, Hertfordshire and Buckinghamshire. In some cases, the cost of delivery exceeds the costs of the goods being delivered, so these have to be held while we work on how best to manage these and how we'll do that as part of a wider roll out.