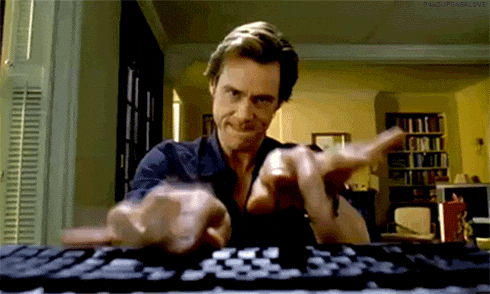 The purpose of this project is to provide all staff who will be working from home for at least 2 days a week with an enhanced offer of equipment to use. This will be using the existing CHromebox set ups in council building that will need to be removed for social distancing.
The pulse survey revealed that 81% of staff intend to work from home at least 3 days a week over the coming months so it's important we're able to provide and support equipment that meets needs better than the current device request system which was a temporary solution to a fluid situation.
A lot of the work we did on the device project have given us a lot of insight and understanding of how we can do things differently in this roll out.
What's the offer and how will it work?
Staff will be contacted on a team by team basis and are being asked to tell us:
Would like all or some of the standard offer of: 

Office chair
Chromebox
1 Screen 
Keyboard, 
mouse, 
headset and 
webcam (will only be provided with one set of keyboard, mouse and headset so will need to bring this if you are also going to be working in the office).

Would like to tell us about anything needed that is non-standard such as an extra screen, specialist software or any Health and Safety considerations for specialist equipment not listed above.
Tell us you are happy with the equipment you have at home and don't require anything more from us.
What have we done so far?
We had a great kick off workshop where we decided the main parts of the process and broke down our key actions and decisions that needed to be made.
We developed a googleform that asks staff to respond with one of the three options above and tested it to ensure it met both user and the temas needs. One thing we learned from the devices googleform bonanza, was it's really important to ensure the back end pulls the right data you need to do the thing you need to do easily!
We met with Health and Safety team to understand how the processes work currently, and how they can join up better for both users and for us in ensuring those with Health and Safety needs are dealt with effectively. There are currently a few people who have had Health and Safety assessment, and they are now on our priority list for delivery.
We've got five services who are helping us test this process and in total this week, we sent out the new process to 559 staff. To date we've had:
19% returned
23% standard offer
11% happy with current equipment
40% partial offer
25% non standard
I'll not go into the details of non-standard requests, but it's throwing up interesting results that show how we could improve our communications on what the offer does and doesn;t include and non-hardware based solutions to staff needs. 
What are we going to be doing next?
We've got another two teams joining the testing next week.
We've still got a lot to do, we're currently squatting in the assembly rooms with a lot of equipment already removed from desks and ready to send out.
We need to finalise the details on how the logistics of delivery will work. We've spoken to the Data and Insight team and while they're not able to help us produce Amazon-tastic style delivery routes based on postcodes etc, we can replicate how we organised delivery for the DfE project by batching deliveries local to each other. Once we get address data in, we'll get a better understanding of how this'll look.
We're also pulling together resources and guidance for staff so they can successfully set up and use their equipment along with common troubleshooting guides so they're able to set up quickly and easily.
This week, with more responses, we'll start to get better insight and understanding of staff needs and start to plan deliveries.