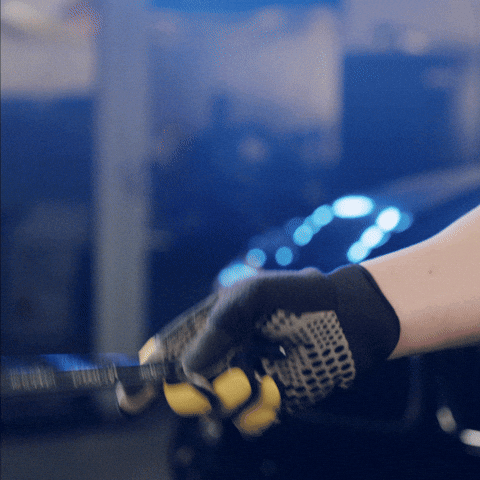 What appears to be true to form, I said something, started planning, and then a big spanner came and threw itself into the middle of it all. Details of said spanner is at the end, but for now:
A significant development is we now have an official devices team! Colin, Mons and Paul have changed the way in which support is delivered and this meant we now have four dedicated members of a devices team. Anwar is now devices lead within service support and with Ali , Shakti and Zaf they'll carry on as the devices team once this project ends (which I'm hoping won't be quite yet as I'm still loving the team!)
As this project didn't start in a traditional style and evolved from something set up in a unprecedented crisis, now we have a team, I'm keen to ensure we start to work in a more agile way. We have been working in sprints with planning sessions and we have daily stand ups and work from Trello and suchlike, there's a lot of elements still missing and I'm keen to get these in place. Some of the team have never worked in this way before so I want to make sure they feel comfortable and will enjoy this way of working.
But the spanner came and knocked it out of our dairies. This is quite frustrating, but the team has been great at understanding and we'll pick it up again in a couple of weeks.
The other significant development is: we're now out of Chromebooks for staff. Henry is now working on possibly freeing up Chromebox bundles from the HSC to offer staff to use at home insead. This may take a week or so to organize. We do still the refurbished Linux and we ensure staff are aware of the Chromebook situation before requesting.
Asset Management:
We've been cracking ahead with this: We've got various processes tested and into the live asset register we didn't have before: monitors, dongles, mobile handsets and SIMs.
We still have a lot more to move over however.
Understanding what our stock levels are, when and how we order things are proving to be something we keep stumbling on. Mainly because pulling together the eporcesses also require us to physically do something. This is to go through and log, tidy, organize and udneratsn everything that's in Room 11. For those who don't know, Room 11 is an aladdin's cave of hardware, cables, boxes of stuff, wires, bits that stick onto other bits to make it fit another bit. It's a bit of organised chaos in there, so it needs to be sorted out so we know where a thing physically goes so the process can be followed effectively.
This work was started and the team made brilliant headway with it. Then; Spanner. So, this will be resumed in a couple of weeks. It's also given us something to test another process with: broken/unwanted equipment and how to dispose of it.
Mobile phones:
These are now rocking and rolling. We started to understand what needs to be done with mobile phone requests for weeks abcl. Many requests were from pre-covid days (remember those?) so we needed to whittle these down to see if they fitted the criteria of replacing a broken/faulty/lost/stolen/device and also produce step by step guidance for the team in dealing with these in the asset register. While it'll be done by the devices team generally, this'll help ensure this work can be picked up by anybody at any time as it's now open and transparent across the whole support team.
We tested the process a couple of times on build, asset logging and deployment of the handsets and SIMs and this now works well and is live.
Grab and Gos:
From the 24 who said they didn't need it anymore and we could have it back, only 20 responded to return requests and of those 10 said they still needed it or passed it onto someone else to use. 4 we didn't get a response from adn 6 returned them.
We've locked the 4 we didn't get a response form and nobody has rung to get them unlocked, which is interesting.
We also met with Richard Smith about how to approach doing some research with them to understand why they didn't respond.
So, we'll need to do another sweep of these to try and locate again.
The big piece of work with those who didn't respond to our initial requests to tell us they had it, and we know they're still using it, has now also met the spanner. So this work will need to be on hold for another couple of weeks.
The spanner:
The government announced back in April that it would provide laptops for disadvantaged children to catch up on school work they've missed due to the Covid 19 lockdown.
Hackney Learning Trust were given an allocation of 1580 laptops and 195 routers to distribute to vulnerable school children and care leavers across the borough. However they need help in the logistics of premises, accepting the delivery, allocating them to relevant recipients, batching up and distributing them all.
HLT were finally able to put an order in this past week and they are due to arrive next week.
This should take approx 2 weeks to deliver, hence we're not able to carry on with the devices project work during that time. It's a very important spanner.
The distribution sessions of devices and mobile phones will carry on though; Jackie, Ali and Zaf will be holding the helm while Sandeep, Anwar, Shakti and myself will be spanner juggling.