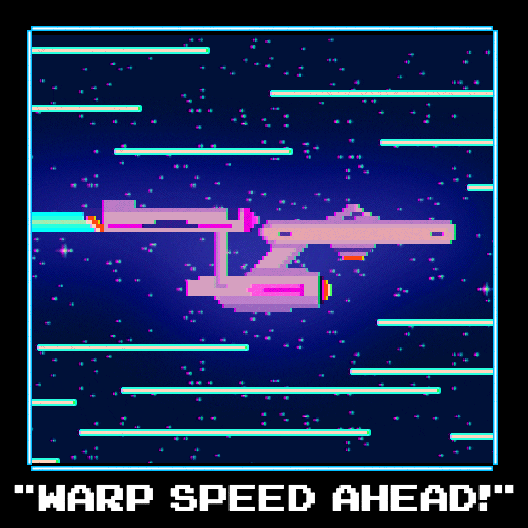 The fourth is with me now as weeknotes finally catch up to being in real time. 
I've been struggling with having quite a painful ear infection which has left me with hearing loss in my right ear. This made me reflect that this work requires more people than just me and Sandeep to keep it going. If either of us became ill, it would operationally stop, and we need to make sure that doesn't happen. However, an upside of this is I need Google Meet subtitles – which if anyone has used, knows it can only translate into Klingon. So, I *think* Henry is leading Starfleet into the Nebula of Aruba, but I'll check before packing my snorkel and goggles. 
What we're up to:
Device distribution! Thanks to David and Jackie for doing the distribution session on Tuesday. And to Henry and Paul for Thursday's session.
Henry worked with the Education Department and Health & Safety on how to deal with requests for accessories. This joined up approach will ensure accessories such as monitors, keyboards and mice are available to those who have a Health and Safety need and we're continuing this work so our distribution process works together with theirs. We've now done what we need to do on this so waiting for their process to be finalised and we're good to go! 
I was joined by Mustafa from security on an Anneka Rice (one for the 80s kids) style treasure hunt round the HSC. Many staff members had told us of spare devices they had in cupboards and lockers etc. With their consent we went to find them so we could redeploy them back. Clues included: 
'In the low cupboard opposite the narrow walkway behind the 3rd chair in the North Wing, 4th floor, behind the pink pen pot, you'll find a key…that key opens the draw on the 4th cupboard across in the third aisle…'
…you get the drift. It took a while. There are some devices which aren't in the HSC so we're working out a way to get those back. Some are at people's houses and some in other council buildings across Hackney.
We've also started locating the Grab and Go devices! There are approx 750 out there and so we need to find out where they are. This isn't to take them off people who need to use them, but we need to know who has them, properly asset record them, or retrieve them if they're not being used. We sent out emails to those who were last logged into a Grab and Go (including me!) to let us know either way. We've had approx 400 responses so far. 
Our current devices stocks are depleting, and while requests have also decreased, we need to ensure we've got enough to support on an ongoing basis. We've now got Ali from Service Support who can help fix faulty devices, repurpose and enroll the Grab n Goes and help refurb any windows machines people have spare in the HSC or personal devices anyone can donate. Devices can break or start playing up and need replacing, so this is very much an ongoing service for the duration. 
We have a group mailbox! This means we can contact those who need to as part of the various device strands (distribution, Grab and Goes etc), rather than just my own email address- which was becoming rather overwhelming!  The whole team will have oversight so it doesn't just sit with one person where nobody else has access, so the service operations and delivery process are more robust. 
What's next:
The process of collating the requests, allocating a new device or to triage a current device is a person process. We tried to automate it but feel it's not possible with the exceptions needed. Coordinating all the operational bits takes a lot of time and energy and I'm in need of a break. So we're looking at what possible options we have for someone else to join the project so this can be handed over and take a bit of the load. And I get to have some leave!
We need to start understanding our stock levels better. A process needs to be developed and implemented. This'll include understanding faulty devices, the Grab and Goes and the spare devices people tell us about. 
Time to reflect. It's been eight weeks of 'doing' and we've had no real time to take stock and reflect on what we've achieved so far and see what we need to improve, why and how. We have a sense of these and Sandeep and I do discuss in our daily stand ups and adjust. But we really need to start doing this more robustly.  
I'm also keen to hear of/speak to other councils on if and how they've done something similar. I can't find anything on Pipeline so if you know of or come across any, please do let me know!
Live long and prosper.