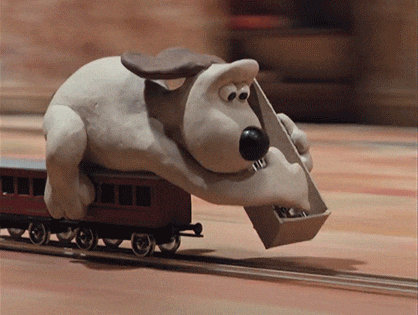 Patience is a virtue, good things come to those who wait, better late than never…
These are the reasons I'm giving for writing the first weeknote, after 6 weeks of lockdown and 7 weeks since we started to deliver devices differently to enable our colleagues to work from home.
The main reason however is that these past 7 weeks have been incredibly intense (as they have for so many). Spinning a thousand different plates while juggling several balls. Weeknotes have therefore not had any chance to elbow themselves into the working week, alongside other things.
So, what's been happening?
This work started back after the 16 March government announcement that people should work from home. I'd come back from a weird little jaunt to Romania and began working with Nigel, Manzela, Ali, Yulian, John and Indran from the devices team on refurbishing hundreds of old windows laptops into linux machines so that they could be deployed to staff who didn't have device to enable them to deliver services from home.
Ollie was leading on this and once these laptops had been built, I worked with Liz,Tim, and Sandrine to understand who needed them. This information had been given to us by the Business Continuity Leads of each service, so we needed to collate it, and get the devices deployed so staff could set themselves up working from home.
At this point, it was unclear if a full lockdown would happen and events were evolving rapidly, so we didn't know from one day to the next how long we had to do what we needed to do. The vast majority of devices were deployed by Friday 20th March – the day the pubs had to shut (as history will forever call it).
We still had a few people in critical services to get devices to and we had planned two further sessions the w/c 23rd March. This was the day the full lockdown was announced and this week was an intense week working closely with social care teams and other front line priority services to get them the devices they needed. At this point social distancing was now a thing and so we had to rethink how we did the deployment to ensure the safety of colleagues in the two sessions held. This meant things happened slower, but safely.
Massive, massive thanks to Ali, Indran and John for volunteering to come in and do the deployments that week.
This was definitely a couple of weeks of just doing the thing and reacting to events. We set up a temporary deployment service super quick and had to change and adapt quickly and this meant we sometimes got things wrong, missed a thing, dropped a thing and forgot a thing. We could have organised our data differently, ensured comms were a bit more consistent, understood needs of users better. But the unique situation we were in didn't afford us these luxuries at this point.
The result was the vast majority of our colleagues now had a device to enable them to carry on providing critical services from home.
Massive thanks to Ollie, Colin, Cate D, Paul and Mal for keeping me sane, keeping me going and keeping me laughing during that time. And the first virtual pub session, which was hilarious and just what we needed!
And special mention to Henry who was brilliantly supportive in getting stuff done, and giving me time and help when I needed it in such a calm way, despite the massive pressure he was obviously under.
I'd only started 6 months before this all kicked off. I'd never worked in IT before and certainly never tried to do what we did in such circumstances. I'm not usually a blower of trumpets, but with this, as a good northerner would say: I felt well chuffed. I don't think I've ever worked so intensely and at such a fast pace on so many new, different things as I did in those first two weeks.
This was also the period of the great loo roll and pasta drought (as history will forever call it). This baffled and bemused me as I'd stumble to the supermarket after intensely staring at a screen for 12 hours straight to just stare at some fairly empty shelves, and conclude in exhaustion that Dairy Milk and Pringles are totally ok for a grown adult to have for breakfast outside festive season.
It's at this point I temporarily leave the project for a couple of weeks…
TO BE CONTINUED…