This time last week, I was feeling apprehensive about starting a new role remotely for the very first time. Glady, those feelings were misplaced. Despite this being my first role in the public sector, after just five days, I feel confident and ready to begin the delivery my first project (My Rent Account).
I've spent the majority of this week having (virtual) introductions and every single one has left me with the impression that I am joining a community rather than just a job. Thank you!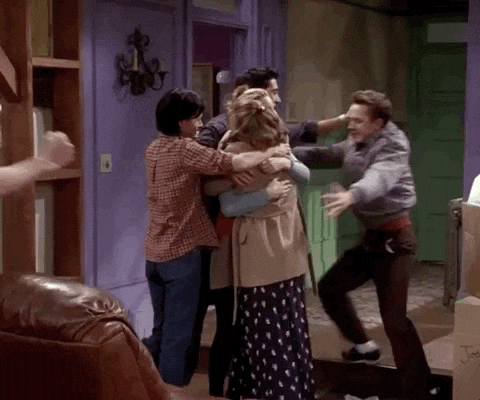 Discoveries
Relationships Managers –
Two key introductions were with Jasmeen and Marian who are both Relationship Managers.
This was useful because one of my first tasks from the 'Excellent Delivery Manager' planning meeting is to review the roles and responsibilities between Delivery Managers and Relationship Managers.
These meetings provided me with the opportunity to gain some insight into how DMs and RMs currently work together. We shared ideas as to how we can facilitate a closer working relationship, and it was agreed that there is certainly more scope to increase dialogue and encourage more collaboration.
Further to this, Phillpa has arranged a monthly meet up which is a great place to start. I will be working alongside Emma O'Reilly on this task and look forward to delving into it further.
My Rent Account-
The first project I am responsible for delivering will be the replatforming of My Rent Account. Currently, it's capped at 5000 users and we have reached full capacity. This means that it is impossible for new tenants to register a new account which must be frustrating.
Under the current climate, finances are likely to be a concern for an increasing number of people so this is likely an unnecessary burden which needs to be fixed ASAP.
The new solution is partially built already and utilises technology from the react component library so it should (fingers crossed) be quite straight forward. We now have a team in place to finish the build and our first planning meeting is taking place next week.
Resources-
The resources availalbe to a new starter at HackIT are endless. I've enjoyed the sharing of knowledge, training, show & tells and I'm sure I'll be exposed to more over the next few weeks.
There are clearly plenty of opportunities to learn and develop. I look forward to improving my skill set and adding value to the lives of residents in the London Borough of Hackney.
Challenges
Despite the readily available resources and support from my colleagues I still expect to face challenges in the coming weeks.
In particular, I have a lot to learn about the inner-working of the public sector. On my first day I was advised to take my time and not take on too much at once because there is an endless amount of information; I agree.
A second challenge I expect is delivering a project with a totally new team. Other than Ibrahim (the Product Owner), we are all new to the MRA project. However, there has been alot of effort already put into this, so I'm more than confident we will deliver!
Up Next
My Rent Account- Starting the first sprint and moving forward in helping residents to be able to access their account.